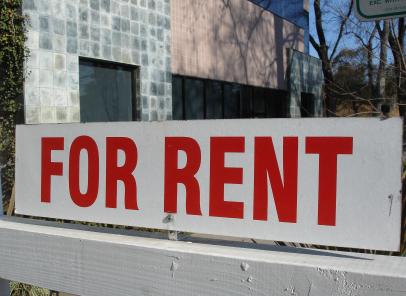 There is a saying in law that a person who chooses to represent themselves has a fool for a client. The same could be said for a landlord who self-manages their investment property.
I'm sure there are some people who do it effectively but from my experience it is a false economy. In trying to save a few dollars in management fees a landlord could be giving up much more resulting in an under-performing property.
There are many reasons why an experienced property manager will achieve a better result for your property than you can
Performance
The first thing to remember is a property manager is paid on performance. The higher the return they achieve for your property the more they get paid. So, they have an incentive to get you the best result.
Keeping it business not personal
Having someone manage your property ensures emotion stays of the decision making. A common quote I hear from self-managers is how they haven't increased the rent because the tenant has been there long term and really looks after the property. Of course, they are there long term they are paying below market rent – why would they move to something more expensive? And as a tenant they have to look after the property.
The other classic self-management example is renting to friends or family – a major mistake. What are you going to do when they don't pay rent, damage the property or its time to increase the rent and they cry poor.
A good manager will get you rent increases when the market permits and still keep a tenant on long term.
Market knowledge
They are working in the market day in day out they understand what tenants are looking for, what rental prices are achievable.
Screening tenants
An experienced property manager will have a structured process to screen tenants which will involve an analysis of their ability to actually afford the rent, reference checks with other property managers, credit checks plus cross checks against their own database. Because they do this for a living they can build up a fairly comprehensive profile on a tenant to assess their quality.
Legal requirements
They will have a thorough understanding your legal rights and obligations in relation to your property including lease documentation, bond, repairs and maintenance, disputes, building and plant and equipment warranties, health and safety compliance, insurance and also the selling of your property if required.
Repairs and maintenance
A good property manager will have a network of tradies that can assist with repairs and maintenance of your property. Because the manager is a regular referrer to these businesses the pricing is generally kept competitive.
Tax deductible
Management fees are tax-deductible so the reality is whatever you have outlaid you will get back the equivalent of your marginal rate at tax time.
Time
If you are not going to pay someone to manage your property then you have to do all the jobs described above and be fully across all your obligations and responsibilities. Not being compliant for example could void your insurance.
If your property was rented for $400 and your manager charged 8.5% plus GST then you would be paying $37.40 a week. If you had to spend 3 hours a week on average managing your property that's $12.46 an hour.
Surely your time is worth more than that?
It's possible to achieve good returns and cashflow with investment property without trying to self-manage. Book in for a FREE telephone appointment with me and we can discuss how you could achieve this. Book your FREE appointment now.
I look forward to talking with you


Greg Carroll
07 3849 9822
MORE THAN ACCOUNTANTS
Now followed by over 11,600 subscribers