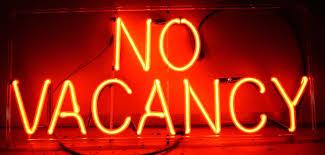 The national vacancy rate has fallen from 2.3% to 2.2%, with rental markets tightening in most major cities, according to SQM's data for August.

The Melbourne and Sydney markets were tight at 1.7% and 2%, respectively, unchanged from July, while vacancy rates contracted significantly in Brisbane, Adelaide and Darwin.
The research indicates the risk of oversupply in some city markets is not as bad as previously thought.

SQM managing director Louis Christopher says, "We now have mounting concerns for significant rental shortages in 2019 in Sydney and Melbourne". His forecast is based on projections that building completions will peak early next year, while the number of houses and flats ¬approved for development is sliding.
Christopher's comments contrast with warnings from the Reserve Bank that the Melbourne and Brisbane apartment markets are facing oversupply