Thursday, November 05 2015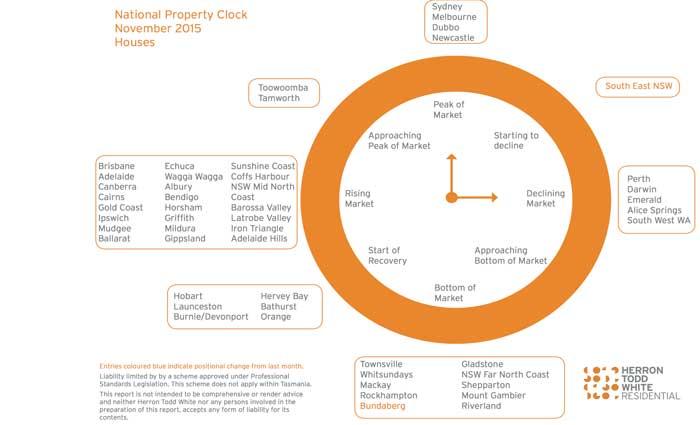 Herron Todd White's November property clock notes that Brisbane house prices are still is in a rising phase. Brisbane is gaining a reputation as Australia's most affordable eastern capital with price growth potential, according to Herron Todd White.
As we noted last month Brisbane Units have however reached there peak and concens of over-suuply are building.