Friday, September 04 2015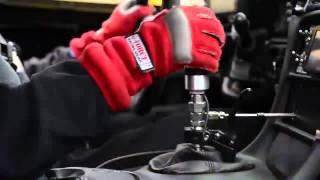 The following article confirms what I have been saying for some time about the Brisbane market. Unless you are in the market trying to buy you would have no idea of how much prices have moved.

If you are thinking about property I would be talking to us sooner rather than later. Contact us today

Brisbane Property Prices going into overdrive as investor demand surges
(Source - Australian Financial Review 2 September 2015)
Investors from near and far have shifted Brisbane property prices up a gear, as the number of suburbs gaining double-digit growth in the Queensland capital has nearly doubled over the past six months.

McDowall in the city's north (16 per cent growth in unit prices), Durack in the south (13.6 per cent growth in houses) and Murarrie in the east (where apartments have jumped 18.1 per cent over the past 12 months), have had their rate of price growth speed up sharply since the start of the first half of the year, real estate agency PRD Nationwide says.

In some cases, the turnaround is dramatic. Six months ago, units in the inner south eastern suburb of Coorparoo were falling at a rate of 6 per cent. Now they are growing at a rate of 10.7 per cent. Six months ago, only 18 of Brisbane's 195 suburbs were experiencing price growth in double-digit figures. That has increased to 35, PRD Nationwide's latest Brisbane Hotspots report shows. It was a big change for a city in which annual price growth had normally been between 3 per cent and 5 per cent, "and maybe 7 per cent if you're lucky", PRD Nationwide's national research manager Asti Mardiasmo, said.

"Whether it's inner western, eastern, what have you, there are now suddenly all these suburbs that have double digit growth that they've never seen before," Dr Mardiasmo said. "It's kind of going nuts."The Real Estate Institute of Queensland on Wednesday said the median Brisbane house price had jumped to $610,000 in the June quarter, after hovering around the$600,000-level for some quarters.

Brisbane house-price growth has lagged behind increases seen in Sydney and Melbourne and buyers in the two large southern cities are increasingly looking northwards. Some of these are owner-occupiers, like Debbie and Larry Koeford, who sold their four-bedroom house in Rosemeadow, 50 kilometres south-west of Sydney,and bought a five-bedroom house in Moreton Bay for $250,000. But a growing number are investors. Brisbane rental yields on houses (4.4 per cent) and apartments (5.4 per cent) at the end of August were the highest of any of the five mainland capitals tracked by data provider CoreLogic.

Growth was not limited to any one pocket and was evenly spread across the Brisbane area, Dr Mardiasmo said."There are actually hotspots and high-growth suburbs in each part of Brisbane," she said. It was difficult to break down investment between local and foreign sources of capital, Dr Mardiasmo said. Brisbane estate agents have a strong selling season in January,when holidaying Sydneysiders and Melbournians come looking for property, but the city was also seeing a higher level of buyers from overseas than before, she said.

Contact us to discuss your plans.