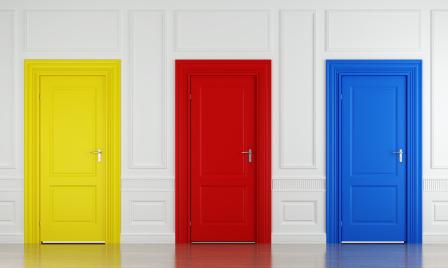 People often focus on interest rate when shopping for a loan but there are a range of fees a lender may charge that can make that oh so low rate not so great.
Application fees
Most lenders will charge some form of application fee or establishment fee to set up the loan. This can vary from lender to lender but is usually around the $600 mark. This is an area where you need to exercise a bit of caution. For some lenders this will be an all up fee covering loan set up, valuation, and legals, but for others it will be one of a range of other fees. So it's worth having a close look over a lenders complete list of charges so you know the total cost you are up for.
A number of lenders will promote no application fee, but will then charge for valuations and settlement that can end up costing more than $600.
IMPORTANT NOTE – I often come across people who get very hung up on paying fees particularly application fees. Certainly you don't want to pay more than you have to but your priority should be selecting the right loan and structure. Basing your decision on a $600 fee when you are planning to borrow a couple hundred thousand dollars is fairly short-sighted given that making the wrong selection could cost you thousands.
Valuation fees
Many lenders will include one valuation as part of their application fee. They may however, charge additional fees for, additional properties, properties over a certain value, properties in certain locations, and properties that are unique in some way. Again some lenders will have this as an additional charge to their application fee.
Legal/document fees
Some lenders may charge a separate fee for preparation of loan documents, particularly if they are outsourcing their legal work. This can vary from a few hundred dollars to over $1,000.
Settlement fees
Most lenders will charge an additional fee to attend settlement, of around $100. If there is more than one settlement involved then you will be charged for each settlement.
Lenders mortgage insurance (LMI)
The amount charged is based on both the amount borrowed and the LVR, and can range between 0.5 to 3.0% or more, of the loan amount. Importantly mortgage insurance can vary greatly from lender to lender. Again you might get a great rate but the a higher premium might actually see your real rate being much higher.
Service fees
Lenders may charge ongoing service fees. This could range from $8 a month up to $400-$500 a year
Offset fees
Some lenders will charge extra to set up an offset account and may also charge an ongoing fee for this facility
Switching fees
If you want to change your loan down the track like switching from variable to fixed your lender may charge a switch fee which could be %500 - $600.
Get advice
Just another reason why it's important to have your situation properly assessed. Contact us to discuss your home loan requirements or a for a review of your current lending.